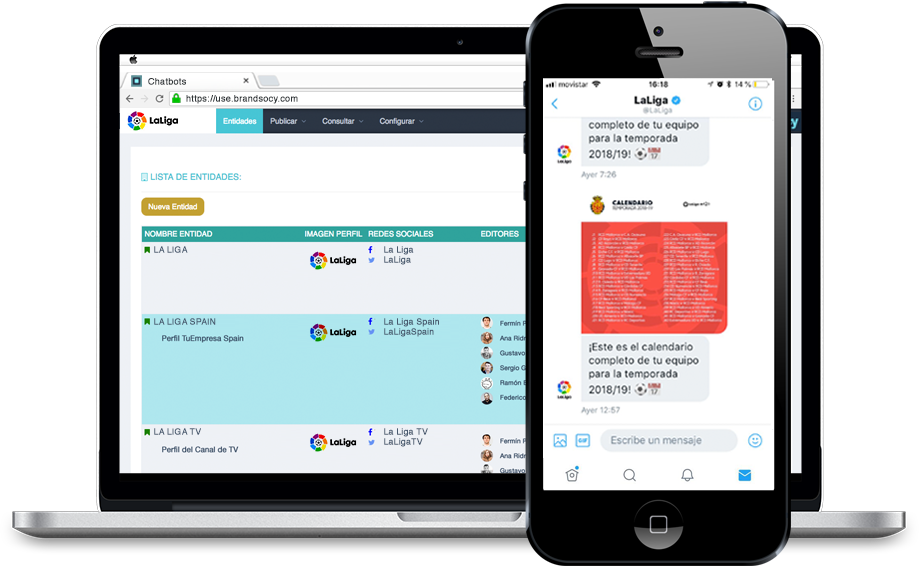 CHATBOTS
DEVELOPMENTS DRIVEN BY ARTIFICIAL INTELLIGENCE THAT WILL REVOLUTIONIZE YOUR CLIENT INTERACTIONS.
An innovative way to communicate and enrich user experience with familiar interfaces: Facebook, Twitter and WhatsApp.
Automates the distribution of rich content using push and pull alerts.
Higher rate of repeat users and enhanced brand visibility.
Boosts engagement through targeted, high-quality content.