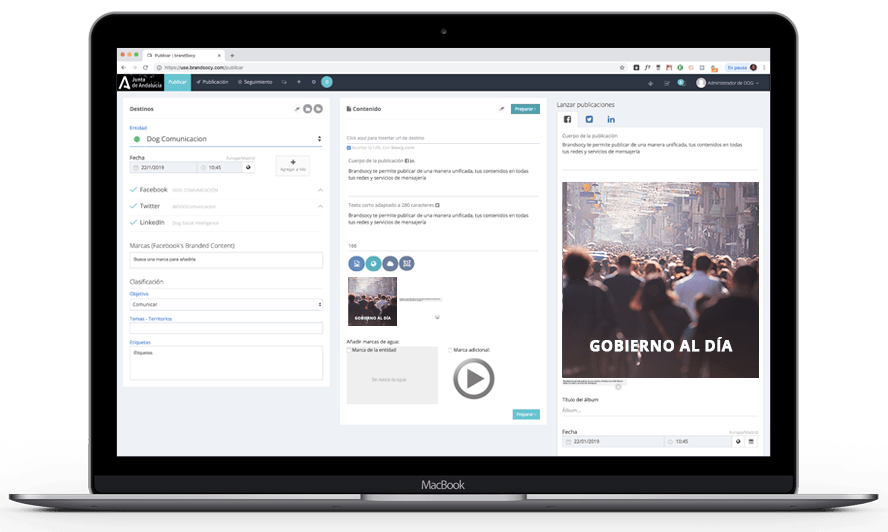 PUBLISHING PLATFORM
Publishing Platform: Works and connects with all social networks and messaging systems.
Content pipeline and distribution: facilitates the formation of complex digital teams with diverse roles and objectives.
Protects user profiles through control and permit systems.
Includes a panic button to automatically deactivate scheduled content in case of a crisis.
Social media and messaging systems integrated on the same platform.